Afterquake is a musical collaboration led by Abigail Washburn and David Liang of the Shanghai Restoration Project, in cooperation with Sichuan Quake Relief. Washburn conceived of the project while performing American old time music in Sichuan after the devastating earthquake struck on May 12, 2008. She encountered children who were eager to share their songs with her during her performance trips. Together on a two-week trip in March 2009, they traveled to sites of earthquake destruction to record the music and ambient sounds of Wenchuan County in the Sichuan Province. Liang and Washuburn then joined forces to "remix voices and sounds from the China earthquake zone" with an aim "to raise awareness for victims still in need."

Release on May 12, 2009, a year after the event, the Afterquake EP contains 7 tracks of electronica collages of field recordings artfully recombined. I especially recommend "Song for Mama". Narrating the separation between youngster Chen Honglin and his family, this track features Chen's heart wrenching vocal performance, his mother's spoken lines, over a foundation rhythmically supported by the environmental sounds representing his family's arduous work behind reconstructing their home. The entire track can be previewed as a slide show on the site.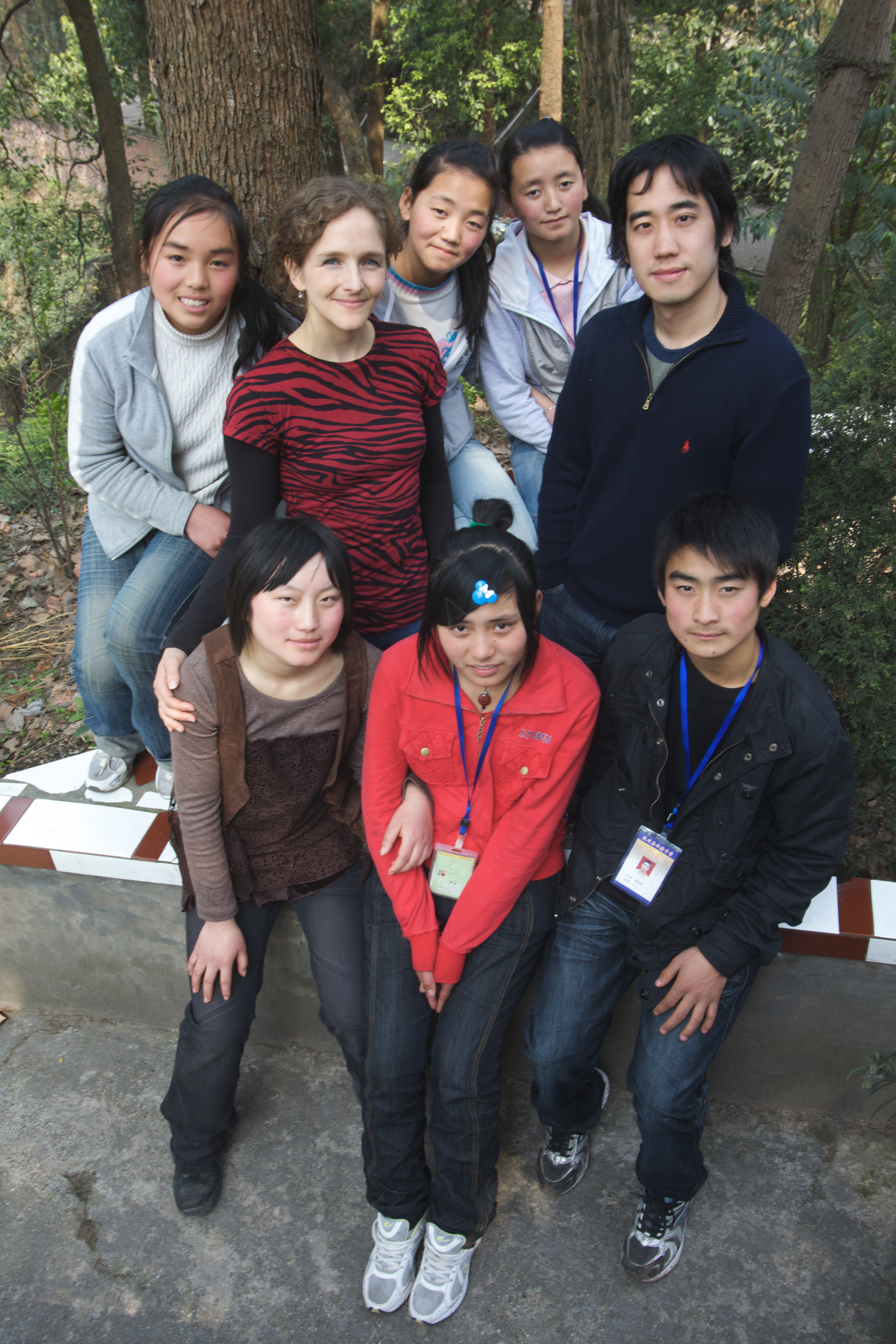 Washburn, Liang, and the children (left front, Chen Honglin)

In particular, the ethnographic aspects of the project impress the ethnomusicologist in me. Afterquake's ethics of representing the local participants departs from various cross-cultural collaborations under the genre label of "World Beat" or "World Music" (Micky Hart, Paul Simon, Peter Gabriel, etc). The project's multimedia website contextualizes the sources of the music in a descriptive narrative. Field recordings, credits, and interview transcripts of the local participants involved in the making of each of the tracks are posted on the page to help the listener imagine the process of creation. Liang and Washburn carefully documented their collecting and remxing processes, evidenced by their "The Making Of" and "Interview" videos and photo gallery on the website.

The Afterquake album can be purchased from various China, Taiwan, and US-based MP3 vendors making the tracks available to an international audience. Audiophiles and humanitarian enthusiasts can purchase the special physical editions of the album with artwork from the Afterquake online store directly to benefit Sichuan Quake Relief, boosting their efforts "to provide much needed resources to individuals, schools and communities recovering from the earthquake."